Financial and tax audit
Certified member of the international audit network Kreston International
About us
Audit company LLP "Eurasian Financial Service" has been successfully working in Kazakhstan market since 1994.
Over the years of work, our company has gained a wide experience of services in various fields of the economy with industrial and trade enterprises, educational institutions, health facilities, communal property and culture facilities, enterprises of all forms of ownership and received encouraging response from them.
By the entry into international network Kreston International in 2014, our company has gotten the opportunity to gain access to Western standards, methodology and audit expertise, as well as to advanced technologies in all areas of services.
We have established ourselves as a reliable partner of representatives of large, medium and small business, trustworthy and respectful.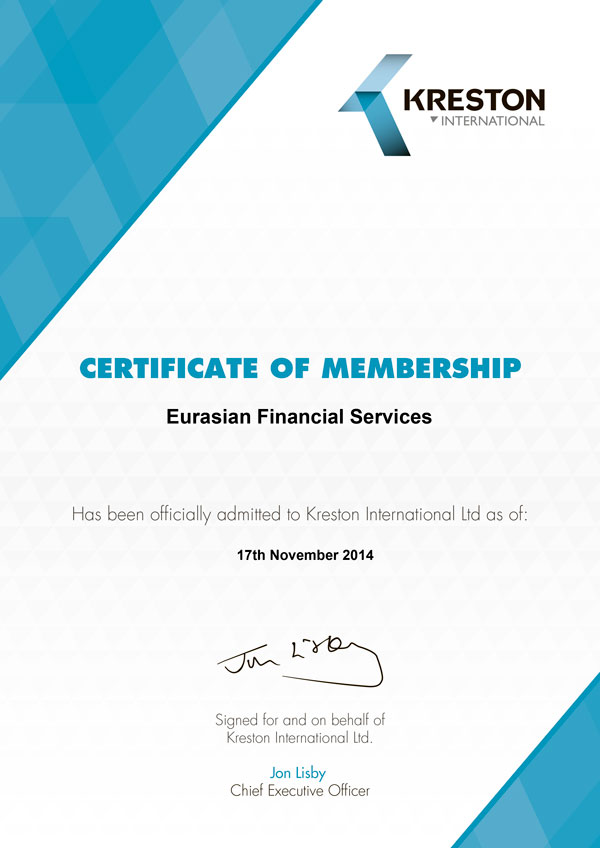 Services
Kreston Kazakhstan at the service of your finances
Audit of financial statements
Audit of financial statements increases confidence to the information that they prepare for a wide range of users representing the state, society, capital, investors, creditors, employees and other interested persons.
More
Audit of tax reporting
A timely tax audit allows to reduce the risk of penalties for failure to comply with the relevant norms of tax legislation. Its results will help to eliminate the revealed shortcomings and improve the quality of reporting.
More